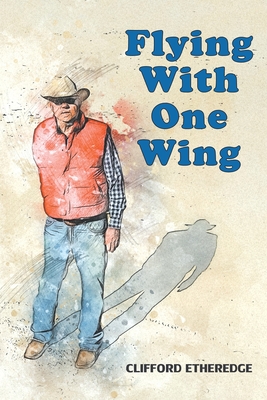 Cliff Etheredge was born in Roscoe, Texas on September 21, 1942, to Pete and Hilda Etheredge. He had one brother, Jay. Cliff graduated from Roscoe High School and Texas Tech University. He then began farming with his dad in the Wastella community northwest of Roscoe. He was a member of the Texas National Guard for six years. In 1972, Cliff was severely injured in a farming accident resulting in the amputation of his right arm.

$14.95
ISBN: 9781684562848
Availability: Usually Ships in to Twig 1-5 Days
Published: Page Publishing, Inc. - July 22nd, 2019
---

$15.00
ISBN: 9780960006724
Availability: Backordered
Published: Cliff Etheredge Inc - January 24th, 2019
Here are the surprising insightful poems, observations and thoughts of Cliff Etheredge, a one-armed Stetson hat-wearing former cotton farmer from West Texas. His thoughts about life, struggle, unfairness, honesty, conviction, morality and love flow from his left hand onto the paper with seeming ease.
---

$20.00
ISBN: 9780960006700
Availability: Backordered
Published: Cliff Etheredge Inc - December 14th, 2018
Clifford Etheredge was a farmer in West Texas for many years. Even after a farming accident took his right arm, he continued to farm. During this time he began to write poetry as a way to relax. Cliff likes to read and write and starting writing down his thoughts and poems. He feels they are profound and wanted them in print so that other people could enjoy them.
---