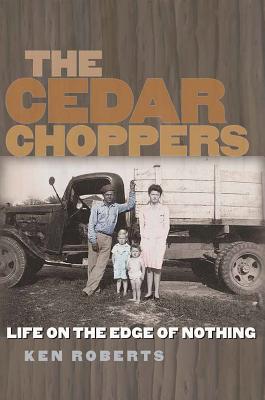 Ken Roberts is retired from Southwestern University in Georgetown, Texas, where he held the Cullen Chair of Economics. His teaching and research focused on the effects of economic change on rural people, first in Mexico and then in China. He and his family have lived on a ranch outside Liberty Hill, Texas, for more than forty years.
About The Cedar Choppers: Life on the Edge of Nothing:  

Email or call for price.
ISBN: 9781623496074
Availability: Out of Print
Published: Texas A&M University Press - March 6th, 2018
At the low-water bridge below Tom Miller Dam, west of downtown Austin, during the summer of his tenth or eleventh year, Ken Roberts had his first encounter with cedar choppers.
---