Ben Longoria
American Monsters
Saturday, January 28th
11:00-1:00pm
About Ben:
After serving in the United States Army, Ben Longoria decided to pursue his love of writing. He is the author of The Hound of Endtown. Other works include Hello Defiant, Luis and Amanda, The Forest Around the Hill, and the first book in his magnum opus- A Death Solar. His A Death Solar series was discussed in the LA Times and was the focus of his Seattle based band. In 2014-15 he worked with the Palo Alto College Archives Project interviewing local poets for the city's Department for Culture and Creative Development. He currently resides in San Antonio and is enrolled at The University of Texas at San Antonio.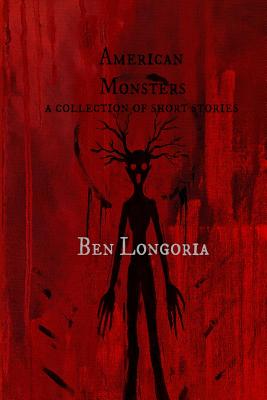 About American Monsters:
For thousands of years America remained untouched by human hands. It was a wild and mysterious land set between two vast stretches of ocean. In those savage years evil hungry things called this land their home. When these horrors and men crossed paths there was bloodshed and insanity, but in the end they were driven off. They hid away in the recesses of this country waiting for our moment of weakness, waiting for us to forget them. This book is a collection of tales about these monsters, abominations, and wicked creatures. From the first meeting to the end of the world read about these American Monsters.
Event date:
Saturday, January 28, 2017 -

11:00am

to

1:00pm
Event address:
306 Pearl Parkway
Suite 106