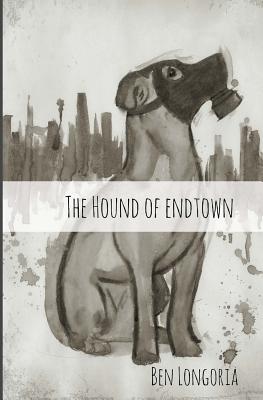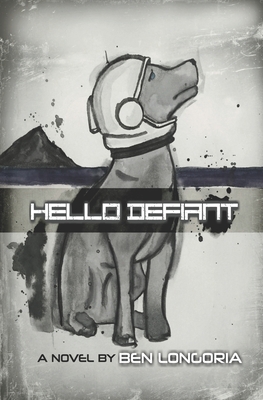 After serving in the United States Army, Ben Longoria decided to pursue his love of writing. He is the author of The Hound of Endtown, American Monsters, and Hello Defiant. Upcoming works include the Amanda and Luis trilogy, The Girl, the Bear, and the War, Lemuria, The Hermit, The Infinite Life of Thomas Reyes, Barrow's Island, and the first book in his magnum opus- A Death Solar. His A Death Solar series was discussed in the LA Times and was the focus of his Seattle based band. He currently resides in San Antonio where he worked with the Palo Alto College Archives Project interviewing local poets for the city's Department for Culture and Creative Development. He's currently in his senior year at UTSA for his BA in English with a focus in Creative Writing.
About The Hound of Endtown:
When the world comes to a mysterious end, Scout finds himself alone and trapped in the absence of his masters. As hunger and thirst narrowly claim his small young life a chance event opens the doors to freedom. Outside Scout finds a world consumed by horror and death. During his perilous journey across the ruins of civilization Scout encounters cannibals, ravenous animals, the ghosts of the dead, and many other dangers. Through his eyes we witness the thin line between man and beast.
About Hello Defiant:
The Defiant shuttles a single man, the Passenger, to carry out a mission to save humanity from extinction. Surrounded by crushing infinite void and haunted by memories, the Passenger is steadily consumed by madness. The idea of walking into space becomes more appealing as the years pass, until hope comes in the form of a mysterious message. Ignoring the impossibility of it, the Passenger is reinvigorated by his correspondence with a ghost from the past. But are the messages real or nothing more than the delusional imaginings of a man overcome with loneliness to the point of insanity? Or maybe, just maybe, they're real?
Event date:
Friday, March 9, 2018 -

5:00pm

to

7:00pm
Event address:
306 Pearl Parkway
Suite 106

$20.00

ISBN: 9781539631576
Availability: Usually Ships in to Twig 1-5 Days
Published: Createspace Independent Publishing Platform - December 22nd, 2017
Scout's journey continues on in this follow up to The Hound of Endtown. The Defiant shuttles a single man, the Passenger, to carry out a mission to save humanity. Surrounded by infinite void and haunted by his memories, the Passenger's mind is steadily slipping into madness as he endures years of isolation.
---