Bonnie Lyons
Wonderful Old Women
Sat., Jan 28, 2017
2:00-4:00pm
About Bonnie Lyons:
Bonnie Lyons, Professor of English, received her B.A. from Newcomb College and her M.A. and Ph.D. from Tulane University. She has taught at Newcomb College and Boston University and as a Fulbright professor in Greece, Italy, Spain and Israel. Her primary teaching interests are 19th and 20th century American literature and 20th century literature. She has published a book about Henry Roth, co-authored a book of interviews with fiction writers, two poetry chapbooks and a full-length volume of poems. She has published articles and interviews in many journals, including The Paris Review and Contemporary Literature.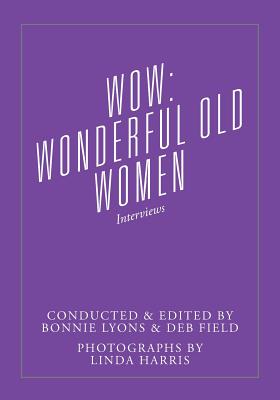 About Wonderful Old Women:
Why interview women over 80 years old? Consider this common insult: "You drive like a little old lady." This cliche suggests all old women are alike and all are negligible and negative - limited, timid, hesitant, implicitly uninteresting and unimportant. Ageism and sexism in three words! These interviews will introduce you to thirteen women - age 80 to 97 - who disprove the cliche. All of them have lived intensely and continue to have interesting, evolving lives. These marvelous old women come from a wide variety of backgrounds. They are Protestant, Catholic, Jewish, Muslim and unaffiliated; they are white, black, Mexican-American, Puerto Rican-American, and Iraqi-American. Economically, they range from modest to wealthy. Each woman relates her own story in her own way and tells how she sees herself and her life-journey. These are personal interviews, but historical events, such as World War II and the Holocaust, and social problems, including racism and sexism, are often crucial parts of their lives and stories. How each woman experienced and responded to limitations and difficulties is central to her character and story. We hope that after reading these interviews, readers will have less dread of aging, a greater sense of continuing possible growth in their own lives and awareness, and a vision of becoming wise old women-or men-themselves."
Event date:
Saturday, January 28, 2017 -

2:00pm

to

4:00pm
Event address:
306 Pearl Parkway
Suite 106

$19.95
ISBN: 9781478783145
Availability: Usually Ships in 1-5 Days
Published: Outskirts Press - November 23rd, 2016
---