This event has been cancelled.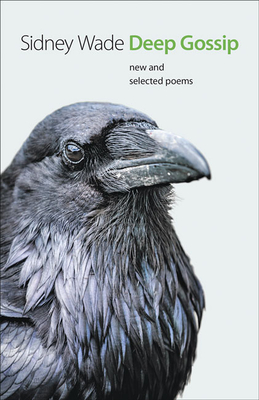 About Sidney Wade and Deep Gossip:
Poet and translator Sidney Wade is professor emerita of creative writing at the University of Florida. She is the author of seven collections of poetry: Bird Book, Straits & Narrows, Stroke, Celestial Bodies, Empty Sleeves, Green, and From Istanbul/Istanbul'dan.
Throughout her seven critically acclaimed collections, Sidney Wade has established herself as a poet with a serious but light touch, one capable of the clarity and inventiveness it takes to work a problem to both pleasure and resolution. Playing with and challenging form in all directions, the 27 new and 96 selected poems in Deep Gossip bristle with a sly wit that trips and delights the reader. Inspired by landscape, language, music, and living things, as well as the occasional bout of political outrage, Deep Gossip is a smart collection.
---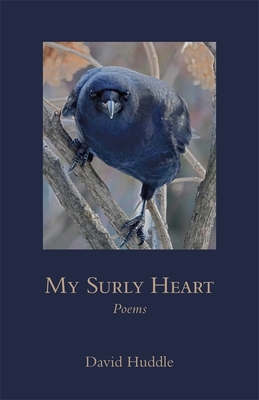 About David Huddle and My Surly Heart:
David Huddle teaches at the Bread Loaf School of English and the Rainier Writing Workshop. He is the author of over twenty novels, short-story collections, and volumes of poetry. His fiction, poetry, and essays have appeared in the American Scholar, Esquire, Harper's, the New Yorker, Poetry, Shenandoah, and elsewhere. His recent books include Dream Sender, a poetry collection, and My Immaculate Assassin, a novel.
In My Surly Heart, the prolific poet and novelist David Huddle reflects on turning seventy-six years of age and records his aghast reactions to changes brought about by the current president of the United States. Huddle avoids the pitfalls of speechifying, pseudo-philosophizing, or indulging in unmitigated complaint. Instead, he embraces the potential of poetry to use intelligence, wit, language, knowledge, and sense of form to move toward useful revelations. Throughout this idiosyncratic collection of verse, Huddle deploys poem making as a method for psychologically and spiritually navigating from his past to his present life and on into whatever his future may hold. These poems traverse childhood memories, birding adventures, musical reveries, the role of art, and many points in between. My Surly Heart shows a celebrated poet confronting the challenges of age and country with wry humor and unsparing honesty.
---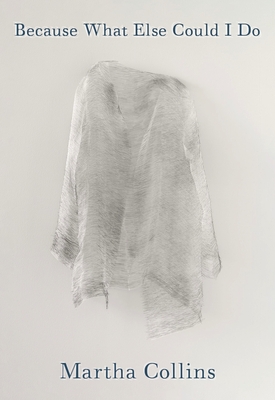 About Martha Collins and Because What Else Could I Do:
Martha Collins is the author of nine previous books of poetry, including Admit One: An American Scrapbook, White Papers, and the book-length poem Blue Front, as well as the paired volumes Night Unto Night and Day Unto Day. Collins has also published four volumes of co-translated Vietnamese poetry, and co-edited Into English: Poems, Translations, Commentaries. Founder of the Creative Writing Program at U.Mass-Boston and Pauline Delaney Professor of Creative Writing at Oberlin College for ten years, she currently lives in Cambridge, Massachusetts.
Event date:
Thursday, March 5, 2020 -

5:00pm

to

7:00pm
Event address:
306 Pearl Parkway
Suite 106

$27.93
ISBN: 9781421437873
Availability: Usually Ships in 1-5 Days
Published: Johns Hopkins University Press - April 7th, 2020
---

$17.95
ISBN: 9780807170724
Availability: Usually Ships in 1-5 Days
Published: LSU Press - October 2nd, 2019
---

$17.00
ISBN: 9780822965916
Availability: Usually Ships in 1-5 Days
Published: University of Pittsburgh Press - October 1st, 2019
---