This event has been cancelled.
Camille Di Maio always dreamed of being a writer, and those dreams came to fruition with her bestselling debut novel, The Memory of Us, and her second novel, Before the Rain Falls. In addition to writing women's fiction, she buys too many baked goods at farmers' markets, unashamedly belts out Broadway tunes when the mood strikes, and regularly faces her fear of flying to indulge in her passion for travel. She and her husband homeschool their four children and lead an award-winning real estate team in San Antonio, Texas. They split their time between Texas and Virginia.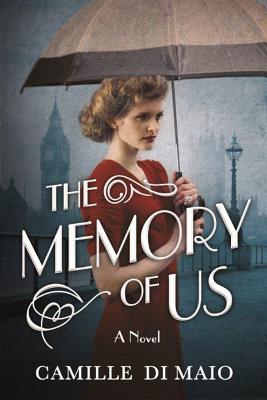 The Memory of Us:
Julianne Westcott was living the kind of life that other Protestant girls in prewar Liverpool could only dream about: old money, silk ball gowns, and prominent young men lining up to escort her. But when she learns of a blind-and-deaf brother, institutionalized since birth, the illusion of her perfect life and family shatters around her. While visiting her brother in secret, Julianne meets and befriends Kyle McCarthy, an Irish Catholic groundskeeper studying to become a priest. Caught between her family's expectations, Kyle's devotion to the Church, and the intense new feelings that the forbidden courtship has awakened in her, Julianne must make a choice: uphold the life she's always known or follow the difficult path toward love. But as war ripples through the world and the Blitz decimates England, a tragic accident forces Julianne to leave everything behind and forge a new life built on lies she's told to protect the ones she loves. Now, after twenty years of hiding from her past, the truth finds her, will she be brave enough to face it?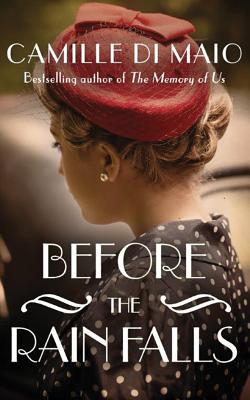 Before the Rain Falls:
After serving seventy years in prison for the murder of her sister, Eula, Della Lee has finally returned home to the Texas town of Puerto Pesar. She's free from confinement and ready to tell her secrets before it's too late. She finds a willing audience in journalist Mick Anders, who is reeling after his suspension from a Boston newspaper and in town, reluctantly, to investigate a mysterious portrait of Eula that reportedly sheds tears. He crosses paths with Dr. Paloma Vega, who's visiting Puerto Pesar with her own mission: to take care of her ailing grandmother and to rescue her rebellious younger sister before something terrible happens. Paloma and Mick have their reasons to be in the hot, parched border town whose name translates as Port of Regret. But they don't anticipate how their lives will be changed forever. Moving and engrossing, this dual story alternates between Della's dark ordeals of the 1940's and Paloma and Mick's present day search for answers about roots, family, love, and what is truly important in life.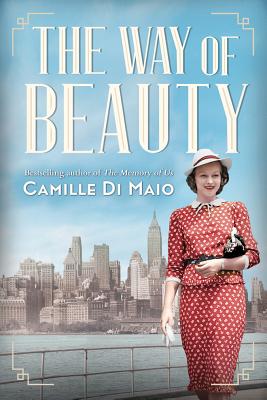 The Way of Beauty:
Vera Keller, the daughter of German immigrants in turn-of-the-century New York City, finds her life upended when the man she loves becomes engaged to another woman. But Angelo Bellavia has also inadvertently opened up Vera's life to unexpected possibilities. Angelo's new wife, Pearl, the wealthy daughter of a clothing manufacturer, has defied her family's expectations by devoting herself to the suffrage movement. In Pearl, Vera finds an unexpected dear friend...and a stirring new cause of her own. But when Pearl's selfless work pulls her farther from Angelo and their son, the life Vera craved is suddenly within her reach--if her conscience will allow her to take it. Her choice will define not only her future but also that of her daughter, Alice. Vera and Alice--a generation and a world apart--are bound by the same passionate drive to fulfill their dreams. As first mother and then daughter come of age in a city that is changing as rapidly as its skyline, they'll each discover that love is the only constant.
Event date:
Saturday, January 26, 2019 -

11:00am

to

1:00pm
Event address:
306 Pearl Parkway
Suite 106

$20.93
ISBN: 9781503934757
Availability: Usually Ships in 1-5 Days
Published: Lake Union Publishing - May 31st, 2016
---

$20.93
ISBN: 9781503939974
Availability: Usually Ships in 1-5 Days
Published: Lake Union Publishing - May 16th, 2017
---

$14.95
ISBN: 9781503950122
Availability: Usually Ships in 1-5 Days
Published: Lake Union Publishing - May 2018
---