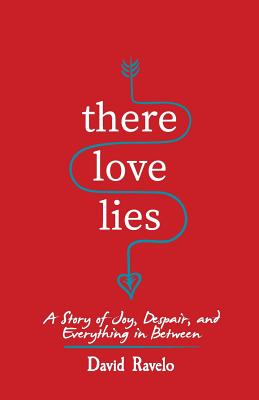 An ad agency executive by day, David Ravelo has been writing poetry, essays, and articles for years in the shadows. Although not a native Texan, he couldn't get there fast enough to make it his home. He plays tennis and music every chance he gets. Not at the same time, but always with gusto. He is the father of a young girl, Carla "Louella," always his companion, always his true north. He is often seen around, here and there, with a guitar in one hand and his daughter in the other. Rumor has it he's been seen chasing a beautiful and exotic woman by the name of Mahnaz. There Love Lies is his second novel.
About There Love Lies:
What happens when a boy meets a girl and falls in love? A bit of everything. There Love Lies narrates the unflinchingly honest tale of a lifelong love affair between Samantha Riley and Keith Miller. Told in what appears to be a single day, the story dissolves into episodes of Keith Miller's life and his memories of Samantha and their daughter, Abby. And through their story, the reader is taken on a journey of lives intertwined in the most joyous moments as well as in the sharp-edged episodes of resentment and sorrow. This epic romance is an exploration into the questions of where does love begin? When does it end? Does it linger? And, what is left in its wake? At its core, this is a love story that unfolds through time and place, leaving in its wake fragments and tattered ribbons of a crazy, wonderful thing called love.
Event date:
Friday, February 15, 2019 -

5:00pm

to

7:00pm
Event address:
306 Pearl Parkway
Suite 106

$23.79
ISBN: 9781948903004
Availability: Usually Ships in 1-5 Days
Published: Inspired Forever Books - September 11th, 2018
---