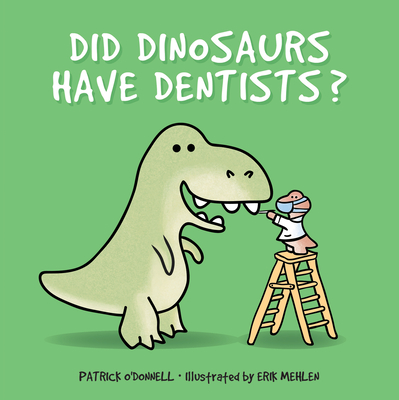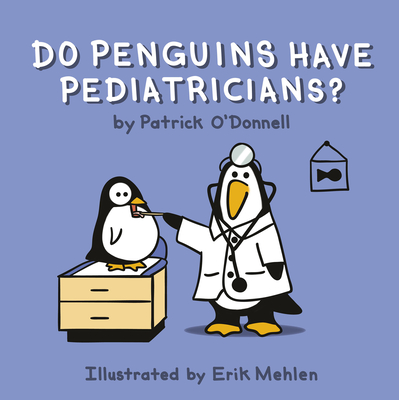 Raised by wolves in the deep jungles of India after a tiger attack separated him from his family . ... wait a minute, wrong bio. Okay, here we go: Erik Mehlen is an American illustrator who has received awards from the Society of Illustrators and has been recognized with three ADDY awards for his illustrations. He studied at Atlanta College of Art and currently resides in San Antonio, Texas.
About Did Dinosaurs Have Dentists?
What if a brachiosaurus needed braces? If a tyrannosaurus used toothpaste, would it squash the tube? A young child on the way to a dental checkup wonders if dinosaurs ever had cavities and if they had to brush their teeth, floss, get braces, and use fluoride or mouthwash. This whimsical picture book includes eleven common terms related to dental and oral health, along with a glossary of name pronunciations and fun, scientific facts about each of the eleven dinosaurs mentioned in the story. It takes an imaginative, humorous look at dinosaurs' dental health and eases children's fears about going to the dentist, while cleverly encouraging them to take care of their own teeth
About Do Penguins Have Pediatricians?
On the way to a doctor checkup, a young child asks an important question: Do animals that live in really cold places ever get sick? From the same author as Did Dinosaurs Have Dentists?, this picture book uses Arctic and Antarctic creatures to lessen anxiety about the doctor. Can penguins catch pneumonia? Can a caribou get chicken pox? By introducing ailments through charmingly drawn animals, this humorous look at common childhood illnesses will ease the fears and worries many kids have about visiting the doctor. The colorfully illustrated story contains 14 common terms related to children's health, as well as a glossary of fun, scientific facts about each of the animals featured.
Event date:
Saturday, September 21, 2019 -

10:30am

to

1:00pm
Event address:
306 Pearl Parkway
Suite 106

Email or call for price.
ISBN: 9780764356025
Availability: Special Order
Published: Schiffer Kids - September 28th, 2018
---

Email or call for price.
ISBN: 9780764357770
Availability: Special Order
Published: Schiffer Kids - August 28th, 2019
---