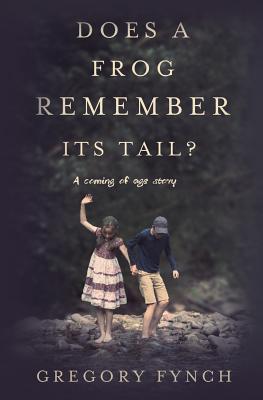 Gregory Fynch is the pseudonym used by Gregory K. Asimakis, Ph.D. Born in Beaumont, Texas, he lived most of his childhood in the Dallas, Texas area. He graduated from Rice University in 1971 with a dual degree in biology and chemistry. He served in the United States Navy from 1971 through 1977. During that time he studied biochemistry at the University of Texas Medical Branch, Graduate School of Biomedical Sciences; he was awarded his doctorate degree in 1977. Dr. Asimakis completed his postdoctoral studies at Tufts University in Medford, Massachusetts. Until his retirement in 2015, he worked as a biomedical researcher, lecturer and medical school educator and administrator. He is married to Susan Wywoda Asimakis of Dupont, Pennsylvania. They currently reside in Friendswood, Texas. They have two children, Scott Gregory Asimakis and Laura Paige Asimakis, a daughter-in-law, Rose Asimakis, one granddaughter, Layla Joy Asimakis, and two grand-dogs, Sunny and Molly.
About Does a Frog Remember its Tail?
When Amy Taylor moves with her family from Pittsburgh, Pennsylvania to small town McKinney, Texas in 1958, it's a big change for the eleven-year old girl. But right off the bat, a boy in her class, KC Sims, befriends her - whether she wants it or not. Her eventual fondness for KC results in her making a deal with him; she will learn baseball and explore KC's beloved creek and he will take a dance class with her. This deal grows into an intense, mystical bond between these precocious, independent, but lonely youngsters, but their hopes and dreams are shattered when they are suddenly separated. It's too late. That bond has matured to an unforgettable and unending love. In 2001, Amy unearths a disturbing mystery about their separation with threads that wind from World War II France through the magical year in McKinney and stretch into a murky future. She finds herself drawn once more into that shared time along with the grownup KC; both bound by their love for each other and the complex web of the past. Their special time together was stolen from them; they must now reclaim it, although it threatens their relationship, their marriages, and their families.
Event date:
Saturday, November 10, 2018 -

1:00pm

to

3:00pm
Event address:
306 Pearl Parkway
Suite 106