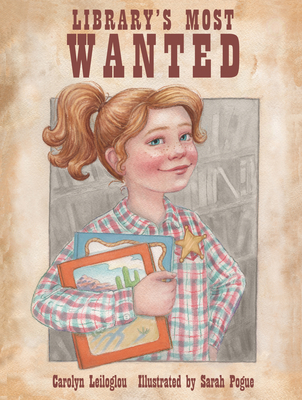 Hee haw - Just like Libby we take our storytime job very seriously!! And so we are very excited to host Local SATX author CAROLYN LEILOGLOU @housefullofbookworms At #missanastasiajoy's Friday STORYTIME
So All y'all just look for @MissAnastasiaJoy on Instagram LIVE this Friday at 10:30AM June 26th to celebrate Carolyn's new book " Library's Most Wanted" lasso your signed copy @thetwigbookshop with an adorable autographed sticker!!
Call The Twig 210-826-6411 to get your copy !! Or order it online on TheTwig.com #librarysmostwanted #onlinestorytime #houseofbookworms #carolynleiloglou #pelicanpublishingcompany #texasstorytime #twigbookshop
Going live on Instagram Friday at 10:30 on Miss A's Instagram account!
Event date:
Friday, June 26, 2020 - 10:30am
Event address:
306 Pearl Parkway
Suite 106

$16.99
ISBN: 9781455625178
Availability: Usually Ships in 1-5 Days
Published: Pelican Publishing Company - May 25th, 2020
---