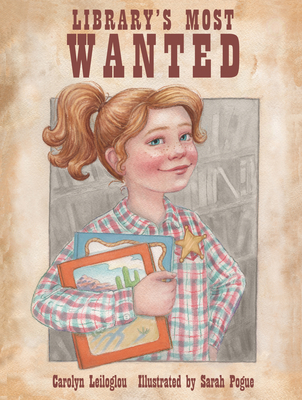 Hee haw - Just like Libby we take our storytime job very seriously!! And so we are very excited to host Local SATX author CAROLYN LEILOGLOU @housefullofbookworms At #missanastasiajoy's Friday STORYTIME
So All y'all just look for @MissAnastasiaJoy on Instagram LIVE this Friday at 10:30AM June 26th to celebrate Carolyn's new book " Library's Most Wanted" lasso your signed copy @thetwigbookshop with an adorable autographed sticker!!
Call The Twig 210-826-6411 to get your copy !! Or order it online on TheTwig.com #librarysmostwanted #onlinestorytime #houseofbookworms #carolynleiloglou #pelicanpublishingcompany #texasstorytime #twigbookshop
Going live on Instagram Friday at 10:30 on Miss A's Instagram account!
Event date:
Friday, June 26, 2020 - 10:30am
Event address:
306 Pearl Parkway
Suite 106

$16.99

ISBN: 9781455625178
Availability: On Our Shelves Now
Published: Pelican Publishing Company - May 25th, 2020
Reading ease: 87.9 Flesch-Kincaid grade level: 2.5

Libby longs to be a great librarian like her aunt Nora, and it just chaps her hide when kids vandalize books. She hangs up Wanted posters to drive the "outlaws" from her "territory." But when she realizes that a librarian's real job isn't protecting books but connecting them with readers, she must find a way to lure them back.
---