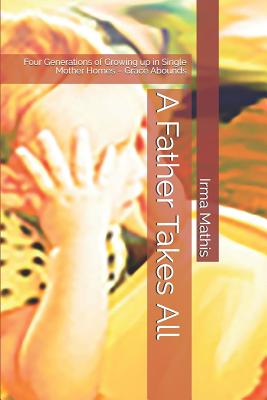 Irma Mathis was born and raised in Texas. Her love for writing from a young age was the inspiration to pen her thoughts and prayers. She took to writing in her journal soon after her husband abandoned her and her children. Writing became her salvation. Irma raised her three daughters, attended college, and graduated with a Master of Science degree, all while working part-time to provide for her children. Her diary that turned into Diary of a Christian Woman, is a book that was years in the making, recording her emotional and spiritual battles, and fragmented thoughts that through the grace of God she was able to overcome. Her diary records nineteen years of struggles with her faith, doubts and the unremitting love of God. Irma Mathis bares it all for everyone to know that God never left her, just as He promised. She currently resides in San Antonio, Texas where she enjoys helping raise her grandchildren. She is also blessed to have a new husband to grow old with.
Her second book, Imagine God in the Clouds is how the Lord worked in Mathis's life to bring her one step closer to her Savior. Imagine God in the Clouds is a devotional filled with images and scripture that the Lord used to bring her to the point of self-examination.
Irma Mathis worked on her latest book A Father Takes All for almost ten years, recording experiences, hers and her daughters as they struggled to find resolve. Through personal stories, her new book takes a generational look at growing up fatherless, and the legacy left behind. Beginning with her mother's journey, Irma Mathis shares the heartaches and the emotional struggles of growing up without a father and the subsequent effect on her children and grandchildren. She also drew on the parallel between earthly fathers and her heavenly Father to help her children grow and thrive as they learned to navigate their world.
About A Father Takes All:
A spiritual journey in search of understanding and a mission to discover family roots set the stage for God's most significant work in the life of one woman. Success can often be measured by a person's life chances. And nothing interferes more with life chances than a divorce. When fathers withdraw from their children, they leave them with fewer opportunities to succeed. They also leave wounds deep and wide that can take years to heal. The struggle for survival and achievement is profound. Growing up fatherless is disconcerting as children learn to navigate their world in a society quick to slap a label on them. From infancy, a child's identity is framed by his family life, a self-fulfilling prophecy is set in motion. The factors involved are many and varied. The statistics show a high percentage of children growing up in single-parent homes, also grow up in poverty. The author shares personal stories of the struggles encountered through four generations of women raised without the love, the influence and the support of a father. Discovering four generations of single parenting in her lineage was astonishing. Nonetheless, it was a reality for this author. It's a curse that she prays will end with the current generation.
Event date:
Saturday, June 1, 2019 -

11:00am

to

1:00pm
Event address:
306 Pearl Parkway
Suite 106

$13.97
ISBN: 9781641990226
Availability: Usually Ships in 1-5 Days
Published: Whispering Candles - February 21st, 2019
---