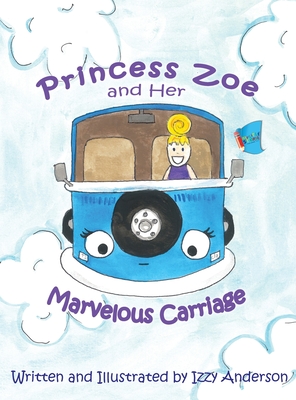 Izzy Anderson has a multi-faceted career as both a professional musician and an award-winning artist. Her love of teaching has culminated in the creation of Izzy's Artistic & Musical Academy, which provides students with an engaging studio environment where creativity is nurtured.
With over fifteen years of private and studio piano teaching experience, Izzy is well equipped to meet the needs of each student she encounters. Following her Bachelor of Music degree in Piano Performance from Missouri State University, Izzy graduated from the University of Texas – San Antonio with her Masters in Piano Performance and Pedagogy. During her Masters, she wrote a paper examining adaptive approaches to teaching students with dyslexia. Izzy has also worked with students with autism, visually impaired children, and children with learning disabilities. Izzy firmly believes every child deserves a positive musical experience! This paper topic paved the way for years of interest and research into the idea of an individualized approach for studio teaching, which can be applied to both piano and painting lessons. Izzy carefully chooses pieces or projects that are the right fit for her students' abilities and learning styles, with the ultimate goal for students to have fun and enjoy learning.
Izzy is a member of San Antonio Music Teachers Association, and encourages her students to participate in the TMTA Theory Test, SAMTA Achievement Auditions, Ragtime Festival, competitions, and many other area events. Giving back to the community is also a priority. Her students join her playing at local assisted care facilities. Izzy partners with Hearts Need Art, a non-profit that provides creative support for adults with cancer. Every week, Izzy teaches ukulele to both adults and children who are living on the oncology wards. As a volunteer with the non-profit organization Grow with the Arts, Izzy helped to further their mission of getting "The Arts" back into schools. During her time with the program, she was featured as both a piano teacher and as a visual artist. In addition, Izzy was selected as the Artist-in-Residence for Longs Creek Elementary school for 2013-2014. She has also assisted with Long Creek's after-school art club and, in February of 2016, taught over 150 elementary school students how to paint Van Gogh's "Starry Night."
Most recently, Izzy wrote and illustrated her first children's book, Princess Zoe and Her Marvelous Carriage.
About Princess Zoe and Her Marvelous Carriage:
Princess Zoe and her family travel around in her beloved old carriage. However, not all the princesses at school think Princess Zoe's carriage is marvelous, and she is bullied. With help from King Nicholaus, Princess Zoe learns to stand up for herself.
Event date:
Sunday, December 8, 2019 -

12:00pm

to

2:00pm
Event address:
306 Pearl Parkway
Suite 106

$20.00

ISBN: 9781949081589
Availability: Usually Ships in to Twig 1-5 Days
Published: My Little Story Publishing LLC - October 8th, 2019
In Princess Zoe and Her Marvelous Carriage, Princess Zoe and her family travel around in her beloved old carriage. However, not all the princesses at school think Princess Zoe's carriage is marvelous, and she is bullied. With help from King Nicholaus, Princess Zoe learns to stand up for herself
---