John Igo
A Stone for Plot Four
Thursday, September 17th
5:00-7:00 pm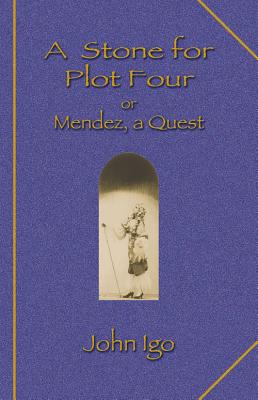 About John Igo: John Igo is a San Antonio educator, writer, artist, photographer, producer, and critic. In 2007, the San Antonio Public Library system named a branch library in his honor. Igo has published twelve books of poetry, including The Third Temptation of St. John (National Society of Arts and Letters National Award), God of Gardens (Southwest Writers Conference Publication Award), Alien (Poetry Society Foundation), Bozzetti (Plain View Press) and The Mitotes of John Igo (National Poetry Foundation). In addition, he has authored several books of prose—including On Poetry and Poetics (Argo Press)—and several plays. The producer of numerous plays, he is the founding producer/director of Renegade Theater and was the volunteer Project Manager of the Theater Archive, San Antonio Public Library, a Friends project. Igo has served as a drama critic for several San Antonio publications and was for several years a well-known broadcast personality.
In 1985, Igo received an Emmy for his script, "Our Children: the Next Generation." In the 1960s he won two Translation Awards (German/Spanish) from Poet Lore International. In 1974 he received the Speech Arts Association's First Distinguished Medal. In the 1980s he received the Grothaus medallion for Distinguished Service to area libraries (the only non-librarian ever to receive it). In 1997 he was named Deputy Director General of the International Biographical Centre (Cambridge, England). A native of San Antonio and a graduate of Trinity University, he has taught at Trinity, St. Mary's Hall, San Antonio College, and the University of the Incarnate Word. He received the Piper Professor of the Year Award in 1991 and the NISOD Teaching Excellence Award, International Convention, in 1992.
Igo has been a mentor to generations of area poets, and he has also taught poetry to the totally deaf adult in a privately-funded project.
About A Stone for Plot Four: Over sixty years ago, poet, playwright, and critic John Igo stumbled upon a curious reference to a vanished local literary legend. A brilliant former student at a San Antonio community college, forgotten by none who met him, had gone on to the famed Black Mountain College in the 1930s, and achieved his dream of becoming a staff writer for The New Yorker. And then he vanished. Coincidence and curiosity morphed into an obsession for Igo: Who was Mendez Marks? Why did he die so young, at the height of his swift carreer? A strange history of family secrets, including madness and suicide, emerged along the way. Igo calls his memoir of his sixty-year pursuit of Marks "a verbal example of a contained-space sculpture." It is, in fact, a biography wrapped in a memoir wrapped in a psychological case study of a brilliant, original soul.
Event date:
Thursday, September 17, 2015 -

5:00pm

to

7:00pm
Event address:
306 Pearl Parkway
Suite 106

$15.95
ISBN: 9781609402815
Availability: Usually Ships in 1-5 Days
Published: Wings Press - October 1st, 2015
---