John Pipkin
The Blind Astronomer's Daughter
Saturday, October 29th 2016
6:00-8:00 pm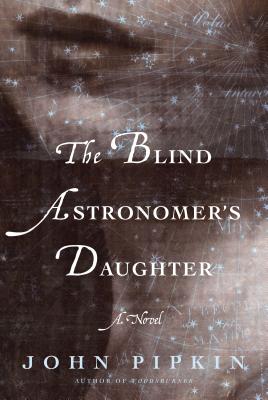 About John Pipkin: John Pipkin was born in Baltimore and received his Ph.D. in British Literature from Rice University. His first novel, Woodsburner, was named one of the best books of 2009 by the Washington Post, the Christian Science Monitor, and the San Francisco Chronicle. It won the Massachusetts Book Award for Fiction, the Steven Turner Award for Best Work of First Fiction from the Texas Institute of Letters, and the Center for Fiction First Novel Prize. Pipkin lives in Austin, Texas, with his wife and son.
About The Blind Astronomer's Daughter:
In late-eighteenth-century Ireland, accidental stargazer Caroline Ainsworth learns that her life is not what it seems when her father, Arthur, throws himself from his rooftop observatory. Caroline had often assisted her father with his observations, in pursuit of an unknown planet; when astronomer William Herschel discovered Uranus, Caroline could only watch helplessly as unremitting jealousy drove Arthur to madness. Now, gone blind from staring at the sun, he has chosen death over a darkened life.
Grief-stricken, Caroline abandons the vain search, leaves Ireland for London, and tries to forget her love for Finnegan O'Siodha, the tinkering blacksmith who was helping her father build a telescope larger than his rival's. But her father has left her more than the wreck of that unfinished instrument: his cryptic atlas holds the secret to finding a new world at the edge of the sky. As Caroline reluctantly resumes her father's work and confronts her own longings, Ireland is swept into rebellion, and Caroline and Finnegan are plunged into its violence.
This is a novel of the obsessions of the age: scientific inquiry, geographic discovery, political reformation, but above all, astronomy, the mapping of the solar system and beyond. It is a novel of the quest for knowledge and for human connection -- rich, far-reaching, and unforgettable.
Event date:
Saturday, October 29, 2016 -

6:00pm

to

8:00pm
Event address:
306 Pearl Parkway
Suite 106

Email or call for price.
ISBN: 9781632861870
Availability: Hard to Find
Published: Bloomsbury USA - October 11th, 2016
---