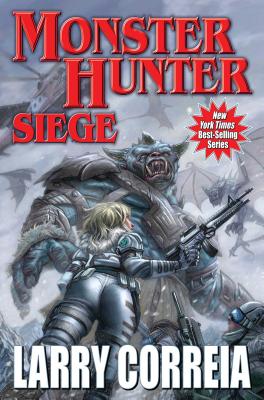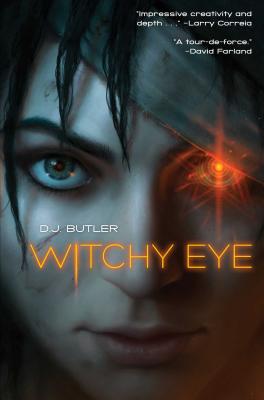 Larry Correia is an award-winning competitive shooter, a movie-prop-gun master, and was an accountant for many years. He is the creator of the Wall Street Journal and New York Times best-selling Monster Hunter series, with first entry Monster Hunter International, as well as urban fantasy hardboiled adventure saga, the Grimnoir Chronicles, with first entry Hard Magic, and epic fantasy series The Saga of the Forgotten Warrior, with first entry Son of the Black Sword. With John Ringo, he is the coauthor of the Monster Hunter Memoirs series including Monster Hunter Memoirs: Grunge. Correia lives in Utah with his wife and family. Monster Hunter Siege is the sixth entry in the hugely popular Monster Hunter series.
About Monster Hunter Siege ( Monster Hunter #6 ):
When Monster Hunter International's top hunter, Owen Zastava Pitt, was given a tip about some hunters who had gone missing in action, he didn't realize their rescue mission would snowball into the single biggest operation in MHI's history. Their men are being held prisoner in a horrific nightmare dimension, and the only way to reach them is through the radioactive ruins of a monster-infested war zone.
As if that wasn't bad enough, it's also the home base of the powerful creature behind the devastating attacks on the Last Dragon and Copper Lake. It turns out ancient gods of chaos really hate trespassers. But this god picked a fight with the wrong crew, and now MHI wants payback. Calling on their allies, a massive expedition is formed, and with the odds stacked against them, a legion of hunters goes to war.
It's D-Day at the City of Monsters.
About D.J. Butler:
D.J. ("Dave") Butler grew up in swamps, deserts, and mountains. After messing around for years with the practice of law, he finally got serious and turned to his lifelong passion of storytelling. He now writes adventure stories for readers of all ages, plays guitar, and spends as much time as he can with his family. He is the author of City of the Saints, Rock Band Fights Evil, Space Eldritch, and Crecheling from Wordfire Press, and Witchy Eye from Baen Books.
About Witchy Eye:
In an alternate North America where magic is pervasive and the Appalachians are under the boot of Emperor Thomas Penn, 15-year-old Sarah Calhoun, youngest daughter of imperial war hero Iron Andy Calhoun, is content with her rural Tennessee tobacco-farming life, in which she gets to cast the occasional small spell. She's mostly come to terms with having a "witchy eye" that's been swollen shut since birth. When the priest Thalanes, an acquaintance of Andy's, arrives and helps to reveal that Sarah is not a Calhoun daughter but carries royal blood—and is being hunted by humans and magical entities in the service of the emperor—she flees with the priest and her smitten, protective cousin, Calvin, to find help in low and exalted places, reclaim her heritage, and discover what she's capable of when her eye finally opens. Butler's fantasy is by turns sardonic and lighthearted; ghoulish shadows claw into the most remote areas and heroism bursts out of the most unlikely people. Sarah is the epitome of the downtrodden hero who refuses to give up until she gets what she needs, and her story will appeal to fantasy readers of all stripes.
Event date:
Tuesday, August 1, 2017 -

5:30pm

to

7:00pm
Event address:
306 Pearl Parkway
Suite 106

$35.00
ISBN: 9781481482554
Availability: Usually Ships in 1-5 Days
Published: Baen - July 25th, 2017
---

Email or call for price.
ISBN: 9781476782119
Availability: Hard to Find
Published: Baen - March 7th, 2017
---