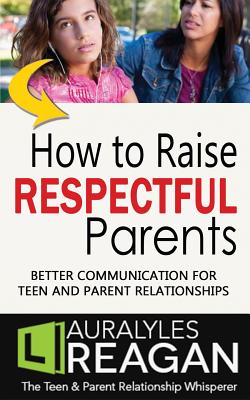 Laura Lyles Reagan, known as the Teen & Parent Relationship Whisperer, is a family sociologist with more than 30 years of experience in practical youth development and parenting coaching. She holds a Masters in Sociology specializing in interactionism and communication dynamics. She is a former instructor in the Sociology of Childhood and Adolescence at the University of Texas Rio Grande Valley. Her original research, "Dynamic Duos" about adult mentor and parent impact on youth and teens was featured in the "Journal of Applied Social Science", 2013.
Her teen and parent coaching service has trained parent educators at the Pharr San Juan Alamo Independent School District in the Rio Grande Valley of Texas.
Laura's youth development career spans service in Mexico City as a youth substance abuse counselor to nonprofit management in the Boys & Girls Club Movement. She conducts workshops on hot topics such as teen parent communication, substance abuse, bullying prevention and teen suicide prevention in English and Spanish. She is a frequent radio guest and can be interviewed in English or Spanish. She has published over 100 articles in regional parenting magazines throughout the United States and Canada. Most importantly Laura is the mother of one teen daughter and one young adult daughter. She loves to recount their adventures. This is her first published book.
About How to Raise Respectful Parents:
How to Raise Respectful Parents is a teen's guide to navigating adult culture by equipping teens with communication skills. Each chapter introduces a new communication skill by using real world examples and conversations between parents and teens. Teens will feel empowered as they try their new communication skills at home, school and work, laying a foundation for entering adulthood. These skills empower teens while enticing parents to read and practice the relationship building and communication skills outlined in the book. Teens will learn how to grow meaningful, more satisfying relationships with their parents through sample conversations and communication exercises about popular teen subjects including homework, driving, friends, dating, social media and more. Tips are also included for helping teens deal with adult culture.
Event date:
Sunday, June 11, 2017 -

11:00am

to

1:00pm
Event address:
306 Pearl Parkway
Suite 106

Email or call for price.
ISBN: 9781945181023
Availability: Usually Ships in to Twig 1-5 Days
Published: Moonshine Cove Publishing, LLC - November 11th, 2016
Teens: How do you get your parents to hear you, take you seriously and prepare for your future? How to Raise Respectful Parents is your guide for how to do both.

Parents: Does your teen tune you out? Do you wonder how to communicate so they more easily tune in? How to Raise Respectful Parents is your guide to improved teen communication.
---