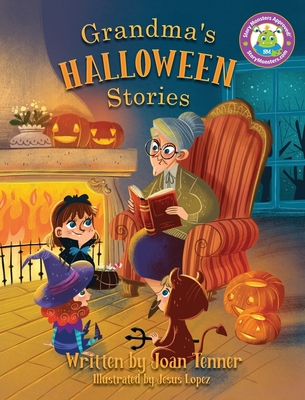 Event will be held outside.
Mary Tenner will be reading her mother's stories.
Joan Tenner, born the year of the great stock market crash (1929), was a "woman of her time." Raised in Pittsburgh during the Depression, she was taught that the expected role of a woman was to be head of a household, a good wife to a loving husband and a great mother (of five children). She was all that—and much, much more!
At an early age, she knew she was a writer. Her impressions and thoughts took the form of poetry. Her poetry became her voice, a needed personal extension of herself to the world. So, in her role as a housewife and mother, she accumulated enough of her work to publish two volumes of poetry; Consider the Humbler Poet (1979), reprinted in 2019, and Journey Through Thistles and Time (1983).
Joan Tenner's greatest role and joy was that of grandmother. Joan delighted in dressing as the Wicked Witch of the West (of the Wizard of Oz fame) each Halloween, wandering through the neighborhood, at dusk, with her broom and black hat, her long pointed nose, (with a wart, of course) and her spot-on cackle to raise the goose bumps of the trick or treaters before their nightly forage.
Her grandchildren were very much a part of this tradition when they visited their grandparents at Halloween.
"Grandma (Joan) Tenner" began a new tradition that kept her ever present with her grandchildren during Halloween. She began writing a Halloween story in prose and sent copies to each grandchild to read or to be read to by their parents. This continued for eight years. Although "Grandma" is no longer with us, these stories are still relished for the love their grandmother gave in these wonderful Halloween memories. Now, with Grandma's Halloween Stories, the tradition will be passed on to her great-grandchildren and all grandparents and parents and trick-or-treaters everywhere.
Event date:
Sunday, October 11, 2020 -

12:00pm

to

2:00pm
Event address:
306 Pearl Parkway
Suite 106

$19.99

ISBN: 9780578528663
Availability: On Our Shelves Now
Published: Wisdom House Books - November 20th, 2019
A mother's delight are her grandchildren. For this "grandmother" a special time for her was to share Halloween. The grandchildren would always stop at grandma's house dressed in their costumes prior to their night of trick or treating and listened to spooky stories of ghost, goblins, and witches. As grandma read her stories, her grandchildren listen wide-eyed and spellbound.
---