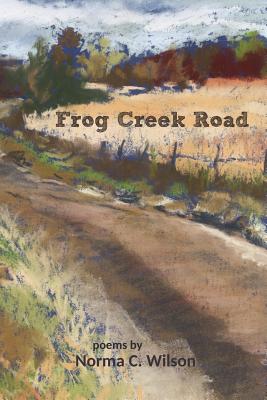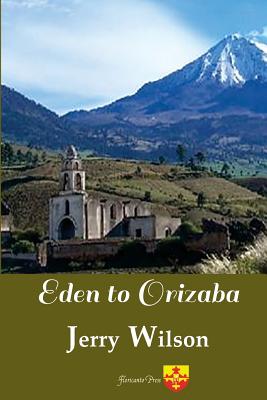 About Norma Wilson:

Norma C. Wilson's writing has taken her full circle from poetry to literary analysis and back. Her books include Wild Iris (poems, 1978), The Nature of Native American Poetry (2001), Under the Rainbow: Poems from Mojácar (2012), Rivers, Wings & Sky with visual artist Nancy Losacker and Frog Creek Road (2019). She and her husband, Jerry Wilson, co-wrote the film script for South Dakota: A Meeting of Cultures (1985). She co-edited One-Room Country School: South Dakota Stories (1999) with Charles Woodard and edited Memory, Echo, Words, a poetry anthology (2014). After completing a PhD in English at the University of Oklahoma, Wilson joined the University of South Dakota English faculty in 1978. Upon retirement in 2005, she was named Professor Emerita. Wilson received USD's Belbas-Larson Award for Excellence in Teaching in 2001 and presented the College of Arts and Science's Harrington Lecture in 2004. With Nancy Losacker, she received a 2013-14 grant from the South Dakota Arts Council for their collaborative exhibit, Rivers, Wings, and Sky. Through the sponsorship of Yankton Area Arts, Wilson and Losacker were awarded a 2014 Media Grant from the South Dakota Humanities Council to develop presentations on their exhibit. Rivers, Wings & Sky was featured in eight galleries in North and South Dakota, and Iowa. Publishers of Norma's poetry include South Dakota Magazine, Paddlefish, Prairie Fire, Caduceus, South Dakota Review, Village Books Press the South Dakota State Poetry Society and Scurfpea Publishing. Wilson is a member of the Women Poets Collective. She serves as Secretary on South Dakota State Poetry Society's board of directors. She and her husband, Jerry Wilson, live in a geo-solar house they built above the Missouri River valley in rural Vermillion, South Dakota. There they work to conserve the nature that remains. Norma will read from her new book Frog Creek Road at the 2019 South Dakota Festival of Books in Deadwood.

About Frog Creek Road:
Norma Wilson's poetry draws us into the wonder of nature, whether its the startling appearance of an unexpected animal or the worked-for observation of animals oblivious to human presence. Trees, flowers, sky, water wrap us in their presence. Her home, where she and her husband have worked to restore the native ecosystem, becomes the center of a new world drawing us into possibilities and leaving us stunned by reality. As David Allan Evans remarks in the introduction: "Though the natural world gets most of the attention in these poems, it's not the only subject. In 'Walking at Dusk,' the speaker 'finds herself in love/with Autumn's colors,' yet when she returns home she sees 'on TV/ a world of people divided and maimed./Tyrants, bloated with all they can consume,/ children starving, hiding and forced/ to flee, parents and children grieving . . . and seasons out of sync.' And she concludes that she 'must not be silent, must reach out, /and march with others for the right/of all human beings to walk in peace.'"
---
About Jerry Wilson:

Jerry Wilson lives with his poet wife Norma on Prairie Bluff, 150 acres of woods and restored prairie in southeast South Dakota. With a PhD from the University of Oklahoma, he taught literature and writing at several colleges and universities before years as managing editor of South Dakota Magazine. He now devotes himself to books that explore the natural world and to fiction that re-imagines history and contemporary life. He has two new books in 2018. His eco-memoir Seasons of the Coyote spans one calendar year, 103 encounters routine and extraordinary in the natural realm of which he is part. Jerry's 2018 novel, Eden to Orizaba, takes readers from a contract prison in Eden, Texas, across Mexico and the dramatic valley below Orizaba, Mexico's highest peak. It is a love story that also sheds light on the human condition and the devastating consequences of unrestricted economic forces, specifically the impact on Mexican families and communities of poorly-regulated, NAFTA-facilitated agribusiness and industry that drives desperate workers north. Jerry was born west of the Cimarron River in Oklahoma, near the homesteads two of his great grandfathers claimed in the 1892 Land Run into Cheyenne Arapaho country. Jerry's family worked a small marginal farm in a neighborhood of hard-up blacks and whites. In 1957 he witnessed the great Cimarron River flood that took his settler grandparents' lives. From those experiences, from his ancestors' stories and from historical research grew his 2016 novel Across the Cimarron. Having lived most of his life near the Pan American Highway, US Highway 81, Jerry explored the 5,000 miles from Winnipeg, Canada, to the Darien Gap in Panama, stopping in every city and town—including San Antonio—listening to whomever he met. The socio-historical travel book that emerged he called American Artery: A Pan American Journey. As a young man Jerry worked as a farmhand, handyman, gas station attendant, oil field flunkey, carpenter and preacher, and served two Vietnam-era years in the US Army, including a year in Texas. From those years evolved his collection of short stories, Blackjacks and Blue Devils. Thirty-six years ago, Jerry and Norma built the geo-solar house where they still live on the Missouri River bluff, began restoration of native prairie, and raised two kids—an immigration attorney in Minneapolis and a political science professor at UTSA. Jerry's eco-memoir Waiting for Coyote's Call shares a quarter century of working with and learning from nature in the bluff's prairies and woods. He is now at work on a second set of short stories.

About Eden to Orizaba:
In Jerry Wilson's new novel, Eden to Orizaba, two journeys intersect at an immigration checkpoint north of the US-Mexico border in February 2009. Desperate to provide for his family and his young wife Maria, Pablo has fled the valley of his birth at the foot of Orizaba, Mexico's highest peak, a valley ravaged by a million corporate hogs and the swine flu epidemic they have brought. Lantry crosses south, dodging the wreckage of his life in Dallas and the alcoholism that has destroyed his marriage and his journalist job. Pablo gets two years in prison in Eden, Texas. Lantry's stumbling quest takes him to Mexico City, and eventually to Orizaba, where after a harrowing night on the mountain, he finds and falls in love with Pablo's wife. The two men's paths will cross again ten months later—after Pablo's daring escape from Eden and his return to Orizaba. Eden to Orizaba is a love story set against the devastation of Mexican families and communities by poorly-regulated, NAFTA-facilitated agribusiness and industry that drives desperate workers north.
Event date:
Tuesday, December 3, 2019 -

5:00pm

to

7:00pm
Event address:
306 Pearl Parkway
Suite 106

$28.00
ISBN: 9781070434438
Availability: Usually Ships in 1-5 Days
Published: Independently Published - June 12th, 2019
---

$33.53
ISBN: 9781726019590
Availability: Usually Ships in 1-5 Days
Published: Createspace Independent Publishing Platform - August 21st, 2018
---