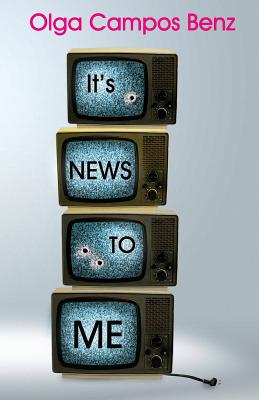 Olga Campos Benz is one of the most honored anchor/reporters ever to grace the Texas airwaves. A University of Texas graduate, Olga spent more than 30 years covering the biggest news stories in Houston, Corpus Christi and Austin. Following her retirement as a broadcast journalist, Olga enjoyed a smooth transition into an arena she knows well thanks to her active role as a volunteer and community supporter. She is now the Community Relations Director for businessman and philanthropist, Milton Verret. She also serves on several non-profit boards including The Health Alliance for Austin Musicians (HAAM), the Austin Film Festival, the Joe R and Teresa Lozano Long Center, and the Advisory Council of the University of Texas Division of Diversity and Community Engagement. Olga is a 2014 inductee into the City of Austin Commission for Women Hall of Fame. In 2013, the Austin Business Journal named her one of the "Profiles in Power: Women of Influence". Olga, who also serves on the Board of the Writers' League of Texas, recently completed her first novel, It's News to Me which takes readers behind the scenes of the often funny and unbelievable world of television news. She and her husband, Kevin Benz, are proud parents of 26 year old twin daughters, Corazon and Allegra.
About It's News to Me:
Marissa Cavelo awakens under an alcohol-induced fog and has just minutes to get to a meeting at the television station where she works. She's sure her career is doomed.
Three days earlier, her chaotic adventure begins as a reporter and anchor at KATX-TV in Austin, Texas. While trying to prove to her station manager and back-stabbing co-workers that she is more than a pretty Latina who's only good for fluff pieces, Marissa stumbles upon a huge exclusive, and suddenly finds herself up against ruthless criminals who'll do anything—including taking down a news crew if necessary—to keep illegal activities from being uncovered.
Besides professional obstacles, she also faces a widening disconnect from her identical twin sister, Carissa. CC as she's called, resents her sister's growing popularity as a celebrity and is desperate to get out from behind Marissa's shadow, but what CC is willing to do to forge her own identity is unthinkable.
Through all this, Marissa finds herself sexually drawn to her handsome photographer, Ken. Armed with a bottle of tequila, they come up with a kick-ass exposé in hopes of uncovering Austin's scandal of the decade.
Event date:
Wednesday, June 28, 2017 -

5:00pm

to

7:00pm
Event address:
306 Pearl Parkway
Suite 106

$23.73
ISBN: 9781540712479
Availability: Usually Ships in 1-5 Days
Published: Createspace Independent Publishing Platform - April 11th, 2017
---