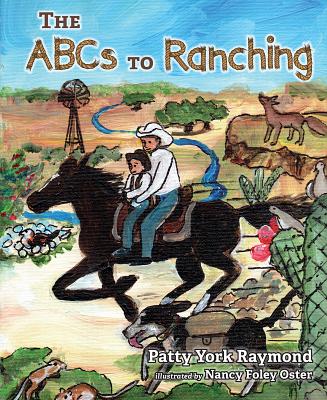 Patty York Raymond, born in Laredo, Texas, is a Multi-Award Winning Author, Advocate and Education Consultant. Her fondest early memories were of playing outside with her five siblings and then going off to explore the neighborhood on her bicycle. She loved imagining that the undeveloped areas were ancient Indian dwellings with hidden mysteries that were awaiting to be discovered. There she'd immerse herself in reading and writing allowing her imagination to flourish. Years later, Patty's interests would expand to the areas of social services and early childhood education. Patty earned her M.Ed. in Early Childhood Education from the University of Houston and her Administration and Supervision from Texas A&M International University. Patty was a social worker for Harris County and subsequently taught bilingual education for Houston ISD. She enjoyed tapping into children's natural curiosity and their love of learning. She spent a lot of her time promoting literacy within the community and, in particular, with the families of her students. She would later head a dropout prevention program for Laredo ISD and lead the school readiness initiative for Region One ESC in Edinburg, TX.
Her children's picture book, It's Too Windy! was honored with an International Latino Book Award for 2016 and 2017. The ABCs to Ranching, was awarded the 2018 Best Interactive Children's Picture Book by The Texas Association of Authors as well as being presented with two International Latino Book Awards in 2018 for the categories of Best Educational Children's Picture Book and Best Gift Set. Patty is also a contributing poet to the "Poets Facing the Wall" anthology (The Raving Press, 2018). Patty York Raymond has enjoyed working with children, families, and educators in a variety of roles including social worker, teacher and administrator. She and her family reside in South Texas where she is an independent education consultant as well as owner/director of Abrazo Case Management Services for Children and Pregnant Women.

About The ABC's to Ranching:
The ABCs to Ranching is a cultural perspective on ranching in South Texas. It is a humorous account of a mischievous young boy determined to help his father with the chores. "Let's go," he yells to his Catahoula Cowdog as his father warns him not to get underfoot. With one mishap after another, the young boy develops an appreciation for nature and a strong connection to his father and their heritage-all centered on the alphabet.

About It's Too Windy:
It's Too Windy! is about family and how establishing long lasting traditions leads to developing close family ties that last a lifetime. Hooray! Yeah! Yippee! Yahoo! Jessica and David can't wait to swim in the grandparents' pool. But how long will they have to wait? It's Too Windy is accompanied by a music CD, 'That's What My Grandma Said' that creatively involves the children in the sequencing of the story.
Event date:
Saturday, July 27, 2019 -

11:00am

to

1:00pm
Event address:
306 Pearl Parkway
Suite 106

Email or call for price.
ISBN: 9781631776113
Availability: Special Order
Published: Mascot Books - July 4th, 2017
---