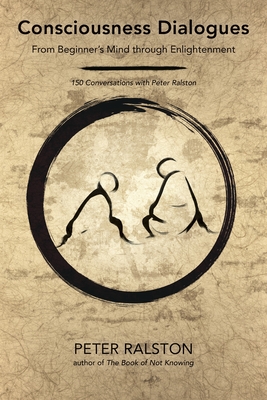 As a teacher of consciousness studies, Peter Ralston has spent fifty years mastering intense contemplation and leading students on experiential investigations of self and reality. Rather than simply following a belief system regarding any subject or activity, students are encouraged to find the underlying principles and to personally and directly experience whatever is true for themselves. Ralston's consciousness work is acclaimed by people from a diverse range of disciplines, from spiritual teachers and psychiatrists to cognitive scientists, physicists, and artists. He is the founder of Empowerment--an organization devoted to increasing consciousness--as well as the founder of Cheng Hsin, an internal martial school of the Art of Effortless Power.
About Consciousness Dialogues: From Beginner's Mind Through Enlightenment: 150 Conversations with Peter Ralston:
This illuminating collection of 150 questions and responses between Peter Ralston and a global spectrum of seekers provides a rare and nuanced look at the nature of consciousness and the path to understanding our true selves. Ralston is the author of the groundbreaking trilogy on the existential foundations of the human condition-- The Book of Not Knowing, Pursuing Consciousness, and The Genius of Being. Here he has selected inquiries from more than two decades of question-and-answer exchanges with students as they work their way through his communications.
The mosaic of viewpoints from an astonishing diversity of real people at all levels of consciousness work yields a narrative that is intricate, wide-ranging, intimate, and emotionally honest. These dialogues expand our understanding of consciousness, test our assumptions, and interrogate the very process of inquiry.
Event date:
Thursday, August 2, 2018 -

5:00pm

to

7:00pm
Event address:
306 Pearl Parkway
Suite 106

Email or call for price.
ISBN: 9781623172282
Availability: Special Order
Published: North Atlantic Books - June 12th, 2018
---