Randy Fritz
Hail of Fire: A Man and His Family Face Natural Disaster
Thursday, June 25
7:00-9:00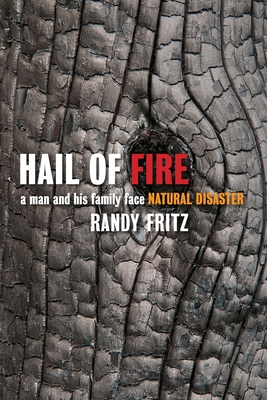 A memoir of loss and renewal in the wake of the most destructive wildfire in Texas history
Hail of Fire: A Man and His Family Face Natural Disaster is an intimate account of the third worst wildfire in modern U.S. history, and the most destructive in the history of Texas. It is a memoir of what happened to Randy Fritz, an artist turned politician turned public policy leader, and his family during and after the Bastrop County Complex fire in 2011. Combining a searing account of the fire as it grew to apocalyptic strength with universal themes of loss and grief, Fritz gives a first-person account of the emotional turmoil that comes with rebuilding one's life after a calamitous event.
The wildfire itself was traumatic to those who witnessed it and suffered its immediate aftermath. But the most significant impact came in the months and years following, as families grieved, struggling to adapt to a new world and accept the destruction of an iconic forest of internationally acclaimed great natural beauty—the Lost Pines. Neighbors once close worried for each other, while others discovered new friendships that transcended the boundaries of race, class, and family lineage. Fritz struggled as his wife and daughter tried to make sense of their losses. He never imagined the impact this disaster would have on them individually and as a family, as well as the visceral toll he would pay in the journey to make sense of it all.
Hail of Fire is an unflinching story of how a man and his tight-knit family found grace after losing everything. Fritz's hard-won insights provide inspiration to anyone on the search for what truly matters, particularly those who have undergone an unexpected and life-changing event and those who love and care for them.
Praise for Hail of Fire:
"If you've ever loved a tree—or a person—do yourself a favor: read this book, because at its core love in all its splendor and sadness is what it's about." — Jan Jarboe Russell, author of The Train To Crystal City
"The power of the book is in the recovery.... [Fritz] finds "mindfulness and acceptance" and the strength to make a fresh start in a place with haunted memories." — Kirkus Reviews
Randy Fritz is the former chief operating officer of the Texas Department of State Health Services, the state's public and mental health agency. He helped coordinate the state's response to Hurricanes Katrina and Rita and led the team that implemented the Children's Health Insurance Program in Texas. Fritz lives in Bastrop, Texas, with his wife, Holly, and their youngest daughter, Miranda.
Event date:
Thursday, June 25, 2015 -

7:00pm

to

9:00pm
Event address:
306 Pearl Parkway
Suite 106

Email or call for price.
ISBN: 9781595342591
Availability: Out of Print
Published: Trinity University Press - June 12th, 2015
---