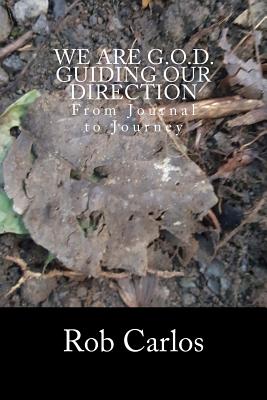 Rob Carlos is a hairstylist and author in San Antonio, Texas. Rob began his first book in 2009 but completed it only after a series of spiritual events led him to completing the first publication. When Rob isn't working on clients or writing he is traveling and looking for clues to his next book. He is currently working on the second book of his self-published "We Are G.O.D.- Guiding Our Direction" series.
About We Are G.O.D. Guiding Our Direction, From Journal to Journey:
For years, in my quest for truth in life, many times I lapsed in my faith, in the belief there was something more divine. It was in my darkest moment I refused to settle for the black of night and remained focused on the glimmer of light I knew was still there. It was then I received a gift, a rare and precious insight. I received the gift of direction, the gift of hope. The value of intention is only worth the attention you pay and I happened to have been present and paying attention on the day I met a friend, a guide, that became essential in clearing a path to my awakening. Through this kindred spirit came one of the most profound yet mysterious periods of my life. In 2016 I came upon a "burning bush", Louise Kandakai, a gifted messenger. Through her visions, I was led to uncover the most profound lessons and the divine intervention I sought throughout my life. With these prophecies came the irrefutable truth there were powers far greater than what we can see, hear or feel. With that knowledge came the power of belief and with that belief, the discovery of the power within us. It was in the rain forest at the top of El Yunque in Puerto Rico where I received my 3rd and most prolific message on this leg of my spiritual journey. It was a message that resonated so deep within my soul and brought some of the most divine gifts that led to my quest into the jungles of Costa Rica to fulfill the prophecy that was foretold by one of the most influential of guides on my spiritual path.
Event date:
Monday, February 19, 2018 -

5:00pm

to

7:00pm
Event address:
306 Pearl Parkway
Suite 106

$23.79
ISBN: 9780692931097
Availability: Usually Ships in 1-5 Days
Published: W.A.G. Publishing - August 31st, 2017
---