Robert Flynn
Holy Literary License
Tuesday, December, 13, 2016
5:00-7:00pm
About Robert Flynn:
Robert Flynn, an award-winning novelist (North to Yesterday, Wanderer Springs) with decidedly liberal political leanings writes a spiritual autobiography unlike any other. The author grew up in a small west Texas town, attended seminary, joined the Marines, became a war correspondent in Vietnam, and taught creative writing and literature for 40 years at Trinity University in San Antonio. With a deep sense of the irony of his project, he sets out to explain how the Bible came to be, delving into historical misconceptions, errors in translation, political and cultural biases, as well as the editorial failings of the Bible's many authors — and yet, he arrives at a place of ultimate faith. Along the way, Flynn takes on capitalism, the military-industrial complex, American consumerism, and a host of other American values and ideals that prove America to be anything but "holy."
About Holy Literary License: The Almighty Chooses Fallible Mortals to Write, Edit and Translate Godstory:
"Do the Ten Commandments have any relevance in the world's most materialistic nation where greed, celebrity and conspicuous consumption are virtues? Where murder, stealing, false witness, and covetousness have become meaningless in a survival-of-the-fittest predatory capitalism backed by military might and subsidized by taxpayers? And the shortest way to profits is exploitation of those Jesus called the 'least of these'."
Holy Literary License is not anyone's traditional Sunday School material, but contemporary, open-minded Christians will find the book both enlightening, inspirational, disturbing — and at times, intensely humorous. Flynn, the author of Growing Up a Sullen Baptist, is known for his wry wit and his humane insight. This work is his masterpiece.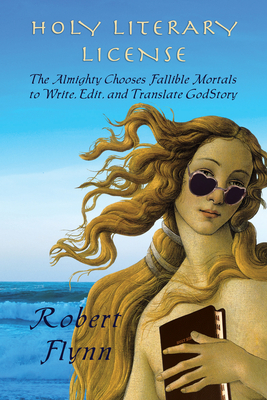 Event date:
Tuesday, December 13, 2016 -

5:00pm

to

7:00pm
Event address:
306 Pearl Parkway
Suite 106

$23.73
ISBN: 9781609404659
Availability: Usually Ships in 1-5 Days
Published: Wings Press (TX) - October 1st, 2016
---