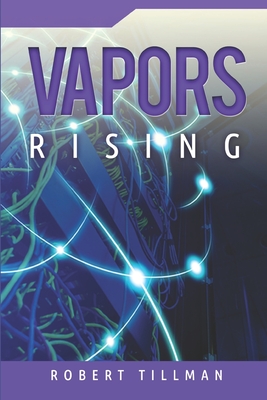 Robert Tillman is a new author who is entering the field of fiction and non-fiction writing. His career path included technical writing at a biomedical research center in Arkansas and NASA in Texas. He later became a web developer and moved to San Antonio, Texas where he provided IT support to the U.S. Air Force. His outside interests include cycling and videography.
About Vapors Rising:
Hot Springs, Arkansas, the setting of Vapors Rising, has long been a place with healing bathhouses. In this novel, a group of tycoons desire to turn it into a gambling center that rivals Las Vegas. Through manipulation, they get a gambling ballot approved. As they begin building their empires, the tycoons purchase a supercomputer with artificial intelligence named Jester to maximize the running of their ventures. However, the computer's activity eventually expands beyond their business needs and begins hacking corporate, government and even defense computers. Although security was optimized in all the systems and thought to be 100% secure, Jester reeks havoc. About Hot Springs: Gambling debut after the American Civil War in the spa city. It continued throughout the first half of the 20th Century as it became a haven for criminals, with a corrupt city government and police force. One of the hot spots was the Southern Club which became a popular nightclub for well-noted mobsters such as Italian-born Charles Luciano, who was apprehended there in 1935, and British-born Owney Madden, who was in involved in the murder of Vincent "Mad Dog" Coll, an Irish-born mobster and hitman. In March 1964, then-Gov Orville Faubus ordered the Arkansas State Police to shut down the casinos in Hot Springs as a response to a U. S. Justice Department ultimatum that deemed Hot Springs gaming as the largest in the United States. Ever since that day in 1964, there have been many attempts to legalize gaming throughout Hot Springs only to be turned down by voters. Oaklawn Park, a popular horse racing venue, is allowed to operate a casino.
Event date:
Monday, January 21, 2019 -

5:00pm

to

7:00pm
Event address:
306 Pearl Parkway
Suite 106