March 2, 2017, 6:00-8:00 pm.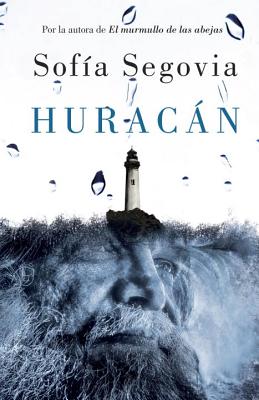 About Sofia Segovia and Huracan:
Esta novela da cuenta de la impactante historia de Aniceto Mora, el Regalado. Hijo de un padre sin escrúpulos en el seno de una familia asolada por la miseria y el resentimiento, Aniceto es abandonado a su suerte: su infancia transcurre entre la pobreza y el desdén de los adultos. A cada vuelta de página, asistimos al vertiginoso despeñamiento de un personaje cuyo destino está marcado por la fatalidad.

Un huracán arrasa la isla de Cozumel dejando a su paso tragedia y desolación en una noche donde emergen los miedos insospechados, los rencores más profundos y las heridas que jamáscicatrizaron. A ritmo galopante y absolutamente impredecible, Huracán nos adentra en el mundo íntimo de una galería de personajes únicos y entrañables.

Metáfora del dolor humano y de una sociedad convulsionada por los prejuicios, la apatía y el egoísmo, Huracán es una novela magistral frente a la cual ningún lector quedará indiferente y que consagra a Sofía Segovia como una de las voces más originales y potentes de su generación.
SOFIA SEGOVIA of Monterrey, became a celebrated Mexican author with the publication of her novel, El Murmullo de las Abejas, (2015) by Lumen. That novel which spans decades of a fictional family's life in Linares, in the state of Nuevo León, became a Spanish language best seller, according to VOGUE ESPAÑA, turned her into one of the most widely read novelists in all of Latin America and Spain, awarded the novel of the year by iTunes, and generally recognized as one of the most original and powerful voices of her generation. And most pertinent to San Antonio, she is a cornerstone of a newly born literary scene in Monterrey.
Now Vintage has published her second novel, Huracán, which takes place in a very different territory, the island of Cozumel México.
In Huracán Sofia sought to write from her own experience of living through a hurricane on Cozumel, and to use that experience to create a story about Mexico as a place of contrasts - good and bad-" in particular with our neighbor in the north". With her demonstrated ability to absorb regional voices Sofia describes contrasting characters such as "The Gringos", Paul and Lora Dogan; the visitors from Monterrey, Marcela and Roberto Garza; as well as those from the rural towns near Cozumel such as Aniceto Mora, an outcast pig farmer, Manuel, the hotel janitor, and an Old Man from the sea. In certain manner, "the island, a place that can be both a paradise and an inferno, in a crisis a place difficult to escape, is another character in this story", says Sofia.
Huracán describes not only the actual occurrence of a climatic phenomenon, but also the emotional and physical conflicts that arise among the novel's characters, whom struggle to survive the storm on Cozumel. That night, the night of the hurricane all of the various characters' fears, rancor and wounds that have never healed, emerge.
Come join us for a book reading and signing with Sofia Segovia on March 2nd, at 6pm for a night of delightful conversations with the author and refreshments.
---
Event date:
Thursday, March 2, 2017 -

6:00pm

to

8:00pm
Event address:
306 Pearl Parkway
Suite 106

$15.00
ISBN: 9781101973851
Availability: Hard to Find
Published: Vintage Espanol - October 11th, 2016
Por la autora de El murmullo de las abejas,una historia desgarradora e inolvidable

---