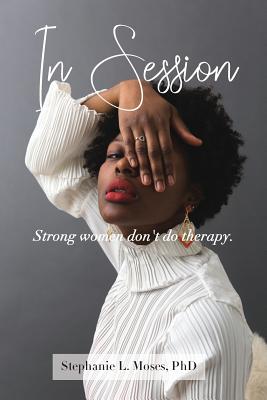 "REQUIRE MORE OF YOURSELF!" has been my motivation and has now become my daily mantra. Now I help people require more of themselves. Your current level of success in personal relationships, education, business, or physical shape is only your current state. You can require more of yourself.
I have been honored to help hundreds of people over the last decade to require more, leading to achieving maximum integration in their lives. Maximum integration is the process of understanding your thoughts and regulating your emotions across relationships. Healthy thinking and effective emotional regulation is the secret to achieving peace.
About In Session:
What does it take to realize that you need to talk to someone? Is it an anxiety attack… maybe several anxiety attacks? But you're fine, going to a shrink is ridiculous. Is it feeling really high, then crashing to a low? You didn't wake up and go to work the other day because of it, but it's not a problem, you don't do therapy. Is it pressure from family that you don't need to pay for someone to talk to you? You know what they'd think—and they speak their mind—you don't need the expense of therapy just to pay someone to listen to you. Is it because in your family, with your customs, therapy is not an option?
In Session is the journey of four women, each one different in appearance and ethnicity, yet the same in many ways. Although they come from different backgrounds, each one has family, success, failure, heartbreak and the best reasons to dismiss therapy. What they don't have is real help when they need it—professional help—until one by one, their world collapses around them. Through the eyes of Andrea, Cori, Sophie and Vivian, we learn what they learn—therapy is for everyone, no matter who you are.
In Session was inspired by the stigma of having a mental illness and getting treatment for it. Mental Health is as essential as physical health as the two are so intertwined there really is no separation. We are taught early on to "suck it up", or to "not talk about it". This has to change. Silence is not Strength.
Event date:
Saturday, December 21, 2019 -

11:00am

to

1:00pm
Event address:
306 Pearl Parkway
Suite 106

$23.79
ISBN: 9781942549369
Availability: Usually Ships in 1-5 Days
Published: Mission - January 10th, 2019
---