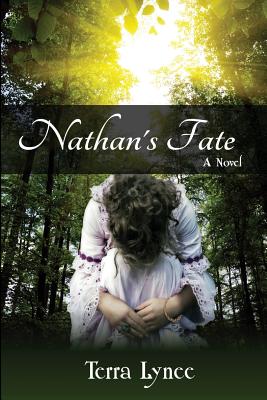 Terra Lynee has been a career writer of marketing and informational copy for non-profits, corporations, and small businesses. She holds a degree in English Communications from St. Mary's University in San Antonio. Lynee was previously the Editor of an American Liver Foundation 32-page print/online publication. Her background also includes newspaper reporting and public relations positions. Lynee currently specializes in creating website content. She has lived and worked in Oklahoma and Texas. Her current residence is San Antonio.
About Nathan's Fate:
Nathan's Fate is a story of the continuity of love. It moves between two eras.
1860s: A young man volunteers to fight in the Civil War, and the woman he loves is destroyed for a time. The ability of Lydia Robbins to recover spiritually and emotionally from heartbreak touches the lives of her descendants.
Modern Day: After her grandmother passes away, Sara Bennett receives an heirloom Bible. Inside, she finds an aging prayer request for Nathan Shaw, which has been written by Sara's ancestor, Lydia Robbins. Sara's own love, Dillon, is also a soldier. He has recently left to serve in the Middle East.
1860s: Lydia suffers an emotional collapse after Nathan dies, with a loss of faith. Her parents send her to stay at her aunt's farm. Following a major battle close to the farm, she begins to nurse the injured soldiers. While volunteering, Lydia meets Daniel Browning, a Union sharpshooter who has lost his foot in the battle.
Modern Day: Dillon is injured by an explosion while serving in the Middle East. A man named Nathan comes to his side immediately following the blast. Later, Dillon tries to locate this mysterious person but is unable to find him. The novel concludes with Lydia visiting Nathan in his beautiful, but daunting, place of duty.
Event date:
Saturday, July 22, 2017 -

11:00am

to

1:00pm
Event address:
306 Pearl Parkway
Suite 106

$15.33
ISBN: 9780997589887
Availability: Usually Ships in to Twig 1-5 Days
Published: Dove Christian Publishers - April 15th, 2017
More than a century ago, an actual Civil War soldier wrote heartfelt secrets to the woman he loved. In his letter, the soldier asks that this woman take his written message:

..".to your heart, and may] my love be entwined around your heart as the grapevine
around the bush. Long may it stand with you and never be forgotten."

---