Tiffany Grant
The Single Gal's Guide to Shopping For A Great Guy
Saturday, February 27th 2016
11:00-1:00 pm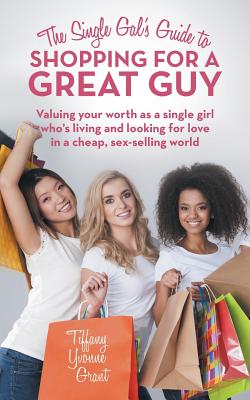 About Tiffany Grant: Tiffany is an author, singer, poet, motivational speaker, Christian TV host, educational professional, doctoral student, Aggie, and San Antonio native with an uplifting message for women.
About The Single Gal's Guide to Shopping For A Great Guy: Tiff's goal is to help singles navigate through today's sex-saturated society that says you have to sell yourself cheap, compromise your market value, and display and giveaway your "goods" to catch a great deal (i.e., a great guy). You'll learn how to date, find a mate, be a good friend, and love good men. The Single Gal's Guide to Shopping for a Great Guy will confirm, convict, challenge, convince, and maybe even change how you walk through this single season of your life. You'll be reminded that you are valuable to God and that you should be valued by men that you date. (Plus, until the wedding night, you are worth the wait!)
So grab Tiff's book and read it with gals and guys that you adore. The Single Gal's Guide to Shopping for a Great Guy has lots of great stuff "in store" and will have you looking at your shopping trips like never before!
Event date:
Saturday, February 27, 2016 -

11:00am

to

1:00pm
Event address:
306 Pearl Parkway
Suite 106

$12.95
ISBN: 9781491766514
Availability: Usually Ships in to Twig 1-5 Days
Published: iUniverse - July 14th, 2015
Are you single and loving this season of your life?
Are you single and longing to become somebody's wife?
Are you single due to divorce but looking for a fresh start?
Are you single because death made the two of you part?
Have you never had a ring on it?
Are you about to get a ring on it?
---