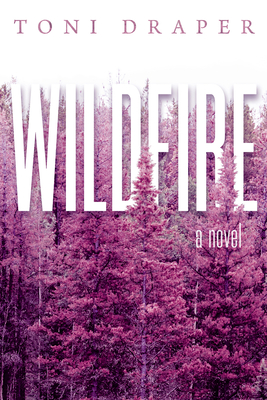 Toni Draper was born and lived most of her life in Maryland. These days, she calls home a two-acre sprawl that she shares with her spouse, three rescued dogs, and a stray that stayed in south Texas, within a 2.5 hour drive of the Rio Grande. Wildfire is her first novel.
About Wildfire:
Still recovering from the abrupt and unexpected ending of what she thought would be a lifelong love and relationship, Jimena "Mena" Mendoza, a language teacher facing a summer that promises to be anything but a vacation, protects herself from pain and isolates herself from her past by taking on the timely and seasonal role of a wildland firefighter in her native Arizona.
Thousands of miles away in Maryland, Dr. Sydney Foster, a university professor and scholar in the field of Anthropological and Cultural Studies – and Mendoza's ex-, ponders her true reasons for ending a relationship with a woman she is coming to realize her heart still deeply loves.
Neither can escape haunting memories – as one struggles to let go and move on, while the other tries desperately to reach inward in search of answers and outward to those who she hopes can help her recapture what, and whom, she has lost.
Will the threats of love and death combine to spark reconciliation? – or will the love they once shared – which, like a wildfire, ignited unexpectedly, without warning, and burned deeply and intensely, resist re-kindling and simply burn out? leaving only the charred ashes of memories as a testament to an incomparable emotional beauty that once was.
With the unpredictability of human nature paralleling a backdrop of the nature of fires in the wild, Wildfire offers a psychological examination of the hearts, minds and souls of two women, and a physical exploration of the explosive power, destructive capabilities and healing abilities of both fire and love.
Event date:
Saturday, July 31, 2021 -

11:00am

to

1:00pm
Event address:
306 Pearl Parkway
Suite 106

$16.99

ISBN: 9781951954079
Availability: On Our Shelves Now
Published: Interlude Press - July 27th, 2021
After a difficult breakup, a wildland firefighter and university professor have parted ways, but neither has moved on. When a life threatening accident reunites them, can a love that once burned so bright be rekindled?
---