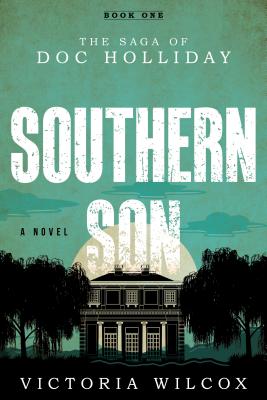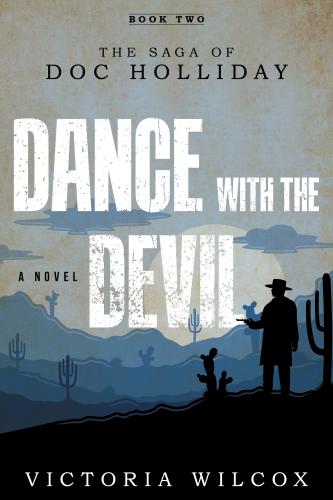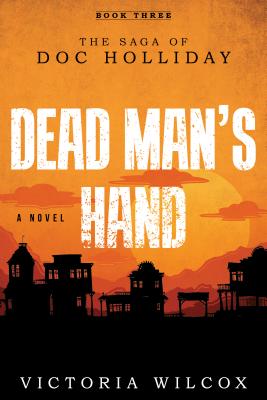 Victoria Wilcox is Founding Director of Georgia's Holliday-Dorsey-Fife House Museum (the antebellum home of the family of Doc Holliday, now a site on the National Register of Historic Places), where she learned the family's untold stories of their legendary cousin. Her work with the museum led to two decades of original research, making her a nationally recognized authority on the life of Doc Holliday.
Wilcox is the author of the documentary film In Search of Doc Holliday and the historical novel trilogy The Saga of Doc Holliday (Southern Son, Dance with the Devil, Dead Man's Hand). She has twice received Georgia Author of the Year honors and in 2016 was named Best Historical Western Novelist by True West Magazine. Her new pictorial biography The World of Doc Holliday: History & Historic Images will be released in 2020.
Wilcox has lectured across the country, appeared in local and regional media, guested on NPR affiliates, and was featured in the Fox Network series Legends & Lies: The Real West. She is a member of the Western Writers of America, Women Writing the West, The Wild West History Association, and the Writer's Guild of the Booth Museum of Western Art and has been a featured contributor to True West Magazine.
In the summer of 2017, Wilcox joined actor Val Kilmer (Tombstone) as guest historian at the inaugural Doc HolliDays in Tombstone, Arizona, site of the legendary OK Corral gunfight. In October of 2019 she will return to Tombstone as guest of the annual Helldorado Days celebration with a special appearance at the Old Tombstone Courthouse State Historic Park.
About The Saga of Doc Holliday:
Before he was a Western legend, he was a Southern son. Before Tombstone & the O.K. Corral, he was a Texas outlaw. Before he was "Doc" he was John Henry Holliday, and his life story was epic
The World of Doc Holliday: History & Historic Images, a nonfiction tour of Doc's travels on the railroads and trails of 19th century America. From Georgia, to Texas, to Tombstone and the Colorado Mountains, The World of Doc Holliday is a pictorial look at what Doc's life was like. Filled with over 140 vintage photographs and newly discovered facts, this is the book Doc fans have been waiting for.
Event date:
Friday, October 11, 2019 -

4:00pm

to

6:00pm
Event address:
306 Pearl Parkway
Suite 106

$19.95
ISBN: 9781493044696
Availability: Usually Ships in 1-5 Days
Published: Two Dot Books - September 1st, 2019
---

$27.93
ISBN: 9781493044719
Availability: Usually Ships in 1-5 Days
Published: Two Dot Books - August 29th, 2019
---

$19.95
ISBN: 9781493044733
Availability: Usually Ships in 1-5 Days
Published: Two Dot Books - September 1st, 2019
---